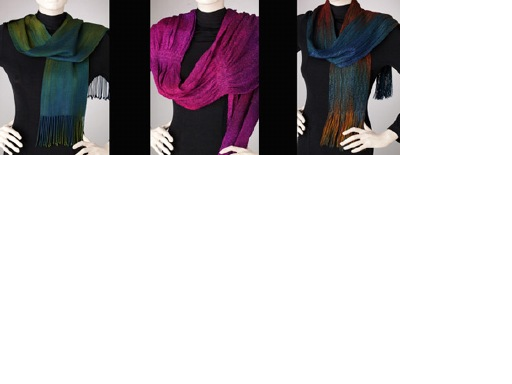 August 2-3
The purpose of this workshop is to understand how drape can be created in a handwoven fabric. It is a combination of fiber characteristics, yarn twist, the sett (ends per inch), the weave structure or the number of intersections of yarn per inch and the finish of the fabric. All of the factors contribute to the drape of the fabric.
This workshop would be held the first weekend in August at Amazing Yarns in Redwood City.  Total cost would be about $200-$250 (includes $95 material fee) depending on the number of participants.  Please contact Barbara O'Connor (mailto:barbara_oconnor [at] earthlink [dot] net) if you are interested or need more information.
See Teresa website at http://www.teresaruchdesigns.com/ for some examples of her work.